Santaluz Fitness
Welcome to the Santaluz Fitness Center! We have world-class personal trainers, high-energy fitness classes, and top of the line equipment to help you reach your fitness goals. All group exercise classes are complimentary to all Membership levels. Small Group Trainings (i.e. Pilates Reformer sessions) are fee-based training sessions.
Call us: 858-759-3105 between the hours of 5am-9pm
Fitness Classes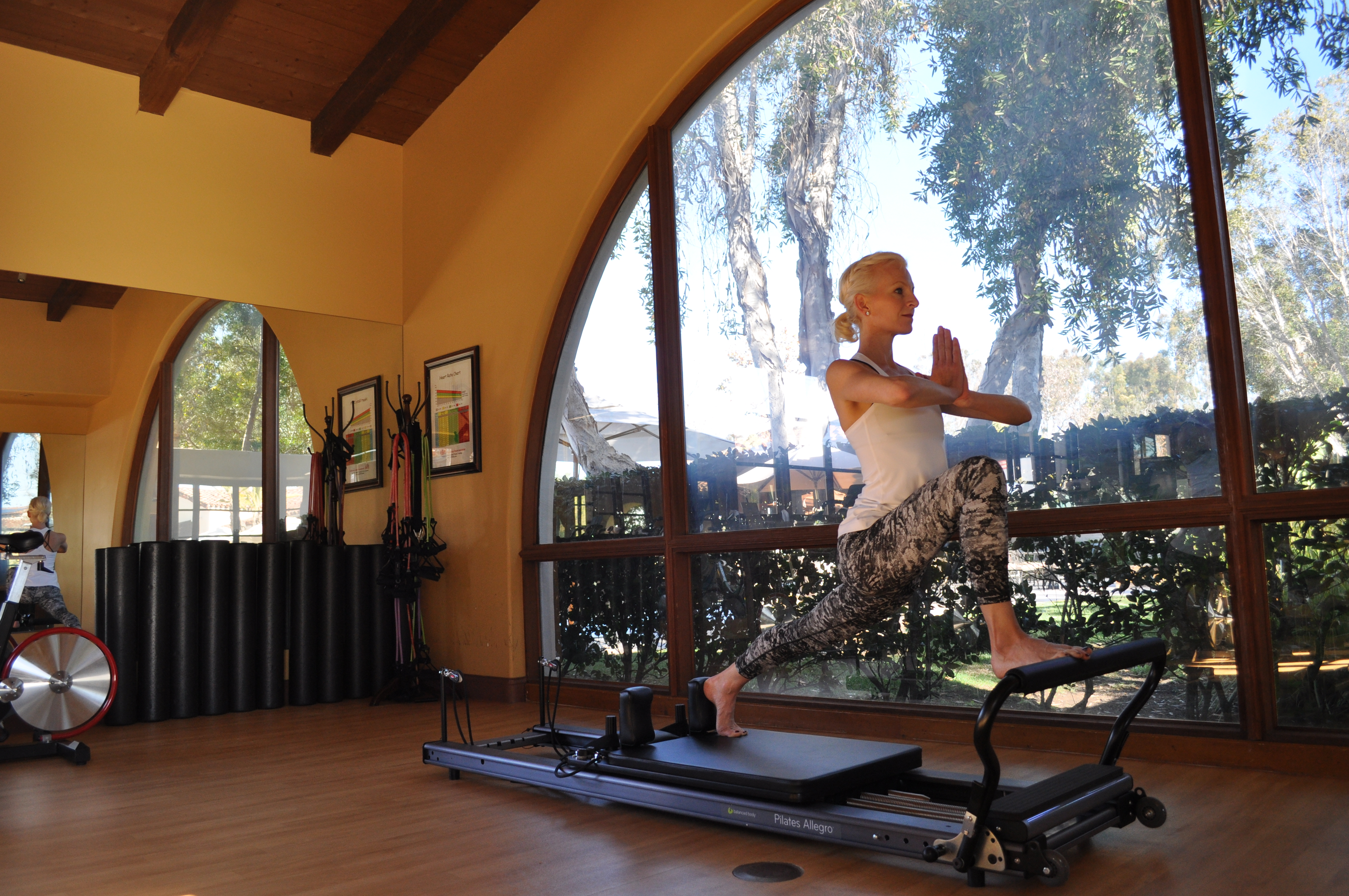 Small Group Trainings:
($35.00 per Member)
Pilates Reformer Training
Wednesday 10:00am OR 11:00am
Friday 10:00am
Call to sign up or register online
Join some of your favorite trainers from the Santaluz Fitness Center this week with live classes at The Hacienda all week long. Many of these classes are available through Zoom, so you can enjoy them in the comfort of your own home. Please check the fitness calendar for our current classes. You can also check out our Vimeo page for quick, easy workouts to get your fitness flowing.
Pictured: Our outdoor Yoga space allows us to stay socially-distant and safe. These classes are equipped with patio heaters and lights, for those early morning or evening classes. Namaste!