Kick your new year off right with a personal training package at Santaluz Fitness. Our trainers have a variety of qualifications, schedule availability, and expertise to match your needs. Give us a call and get started with a personal trainer today!
Click Here to View: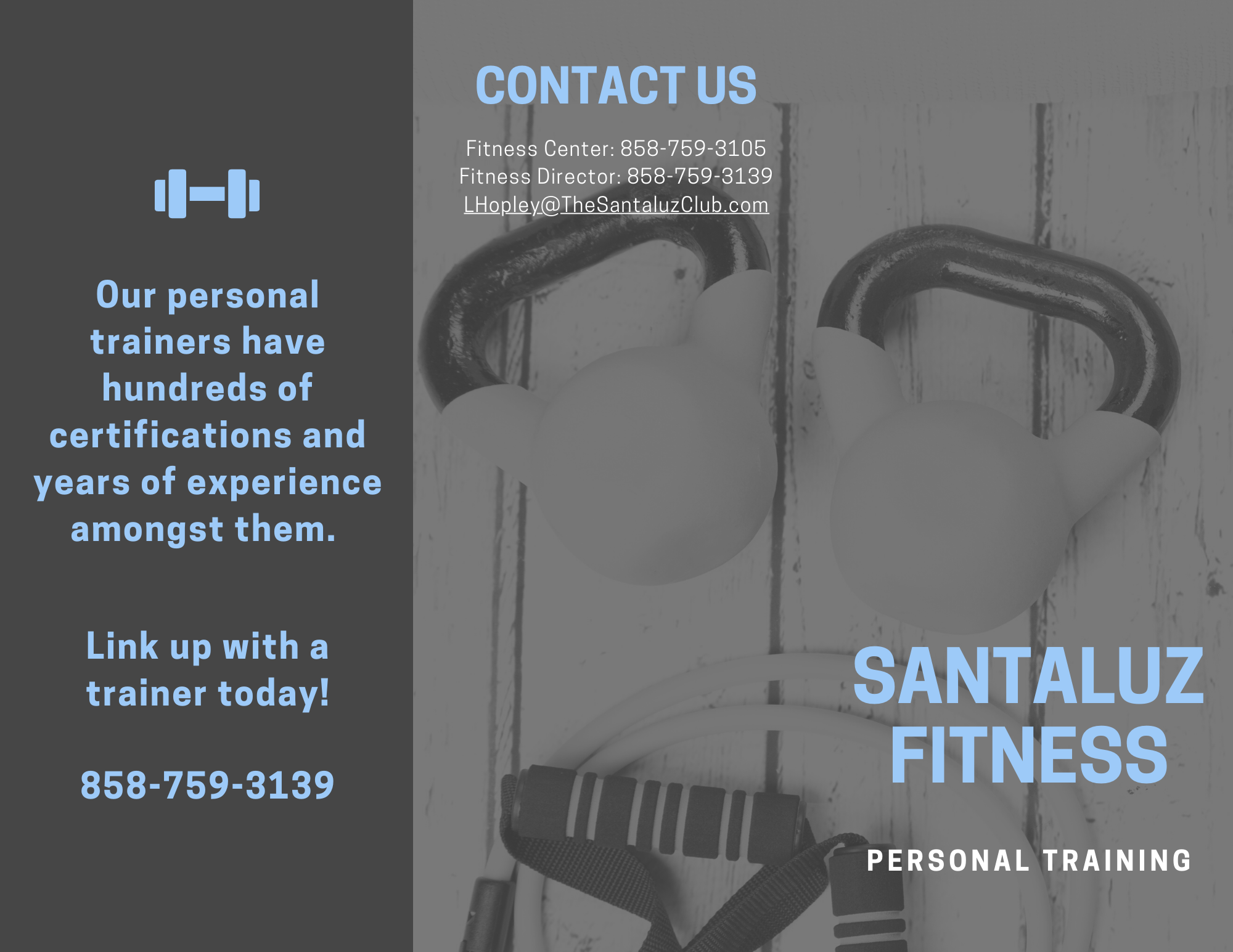 Member Testimonial
"Laura Wittak is my personal trainer. Fifteen years ago my three kids, for my birthday, bought me training sessions with Laura for a month.
That is the best investment my kids ever made!
Since then, I have trained with Laura twice a week every week. Laura is a gem. She is an outstanding trainer, making sure you perform each exercise so that it gives you the most benefit. Plus she is encouraging.
She actually makes you want to exercise!"
- Marvin Mazie (15+ year Santaluz Member)
Contact us to learn more today: 858-759-3139 or

[email protected]