Director of Tennis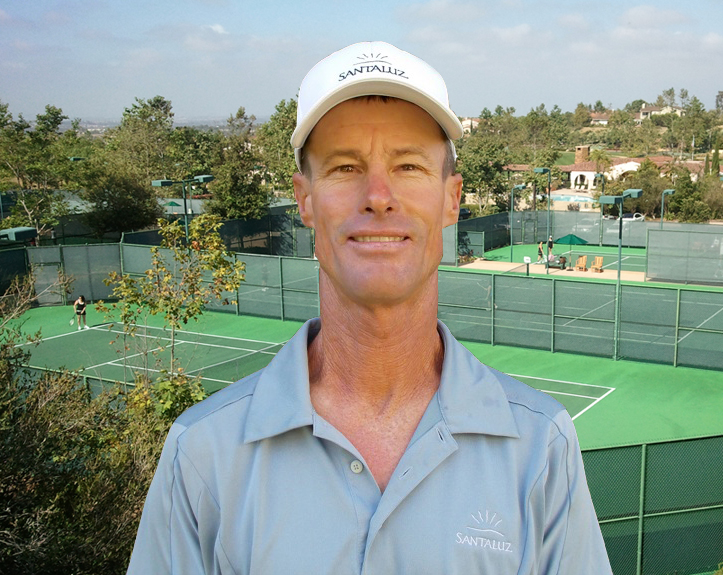 Phone: 858-759-3127
Email: dbradley@thesantaluzclub.com
Doug comes to us with a life-long love for tennis. His 25 years of experience in the tennis industry brings awards such as United States Professional Tennis Association "Pro of the Year" and the San Diego Tennis District "Pro of the Year". He played his college tennis at the University of San Diego where he graduated with a Bachelor's Degree in Business Administration.
Prior to joining Santaluz, Doug spent over 6 years at Fairbanks Ranch Country Club as Head Tennis Professional, Tennis Pro Shop Manager, and Tennis Facility Manager. Before Fairbanks Ranch Country Club, he was Director of Tennis and Tennis Pro Shop owner at the Del Mar Country Club for 10 years.
Doug's family includes wife, Penny, son, DJ and daughter, Danielle. Doug is very excited to lead the Tennis Program at The Santaluz Club. Please be sure to stop by the courts or the Tennis Office and meet introduce yourself to Doug. He looks forward to meeting you all very soon.
Please feel free to contact Doug at 858-759-3127 or at dbradley@thesantaluzclub.com with all of your Tennis related questions and needs.